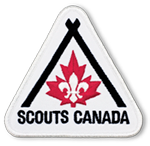 October 18-20 2019 at BEAR Black Powder Club at Joe Rich Sportsman's Association, Kelowna, BC
Jane VE7WWJ and I, Mike VE7KPZ, just finished a fantastic day of working with 7 groups of Cubs and Scouts at our station, the "Digital Bunkhouse", at this years Scout JOTA - Jamboree On The Air.
We were joined by Mark VE7GPZ to deliver an action-packed session showcasing both APRS and Yaesu's System Fusion II WIRES-X offering. Jerremy VE7KZK also assisted by answering questions for the leaders attending our session.
Each one-hour session with the kids started off with an outside-of-the-shack tour of the antenna and feed line that Kevin VE7XY and I had installed the night before + Mark's really cool portable crank-up tower.